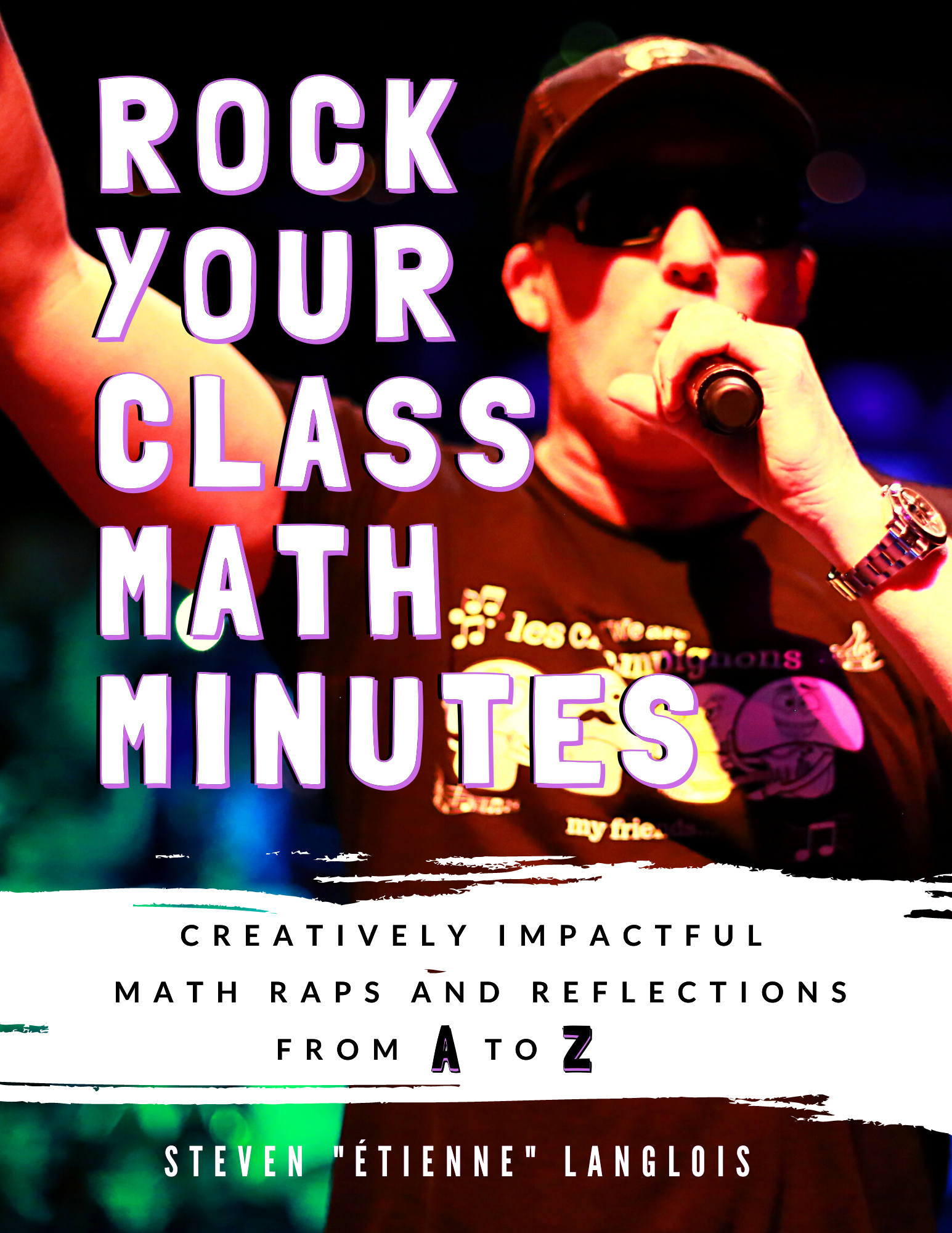 Math Comes Alive for Math Students in Grade 1-10
The Rock Your Class Math Minutes allow students to explore, discover, and discuss how math is ever-connected to their daily lives.
When you know the why of math, you can apply the math!
The RYCMMs quite simply:
ADD ENGAGMENT
SUBTRACT BOREDOM
SIMPLIFY LEARNING
MULTIPLY CONNECTIONS
Take advantage of a free peek by scrolling through the different math concepts that are open for full preview.
RECENT FEEDBACK
Just some of the feedback we get from math teachers on social media @rockyourclass and via #rockyourclass.
Forget the students... do you have any idea how difficult it has been for me to NOT go around chanting "180-90-45!" whilst showing muscles I do not have? Any idea?! (see ANGLES RYCMM)

I have to tell you this. So my one kid who does not enjoy school and rarely participates... Today he shouted out, "Oh no! Not another Rock Your Class Math Minute!!!" But THEN...he was bopping his head and was saying the Math Rap when I told them to practice quietly to themselves, His was the first hand in the air when I asked for volunteers!

Today I had the students volunteer for the Math Rap. I had students volunteer for this that almost never participate in class!

I have an exceptionally intelligent student who despises songs, raps, or anything that makes him feel embarrassed. He volunteered to read the rap out loud today. Definite math win for me!

I had one student who can barely read who wanted to try (so I fed him the lines a bit at a time and the other students clapped in rhythm for him)

My favorite one? Miss? Can I drop a beat for today's Math Rap?

I challenged my homeroom kids to take their sheets home and get their grown-up who is in charge of them to do a Math Rap. This is why I teach math!

https://youtu.be/YrGyU5fd3vA

Kids are starting to ask if we will be doing a "Rock Your Class Math Minute" when I walk in the door, and if I don't answer quickly enough, or if my answer is vague, I get the, "Awwwwwwwww!" sound of disappointment!