Get the ROCK YOUR STUDENT ENGAGEMENT, ROCK YOUR CLASSROOM MANAGEMENT and ROCK YOUR TEACHER TOOLBOX courses plus FREE copies of the #1 best-selling book ROCK YOUR CLASS together in one bundle!
Other ROCK YOUR CLASS Book Study Courses and Bundle
The career's worth of resources and support doesn't stop here. Check out the other Rock Your Class book study course and bundle package.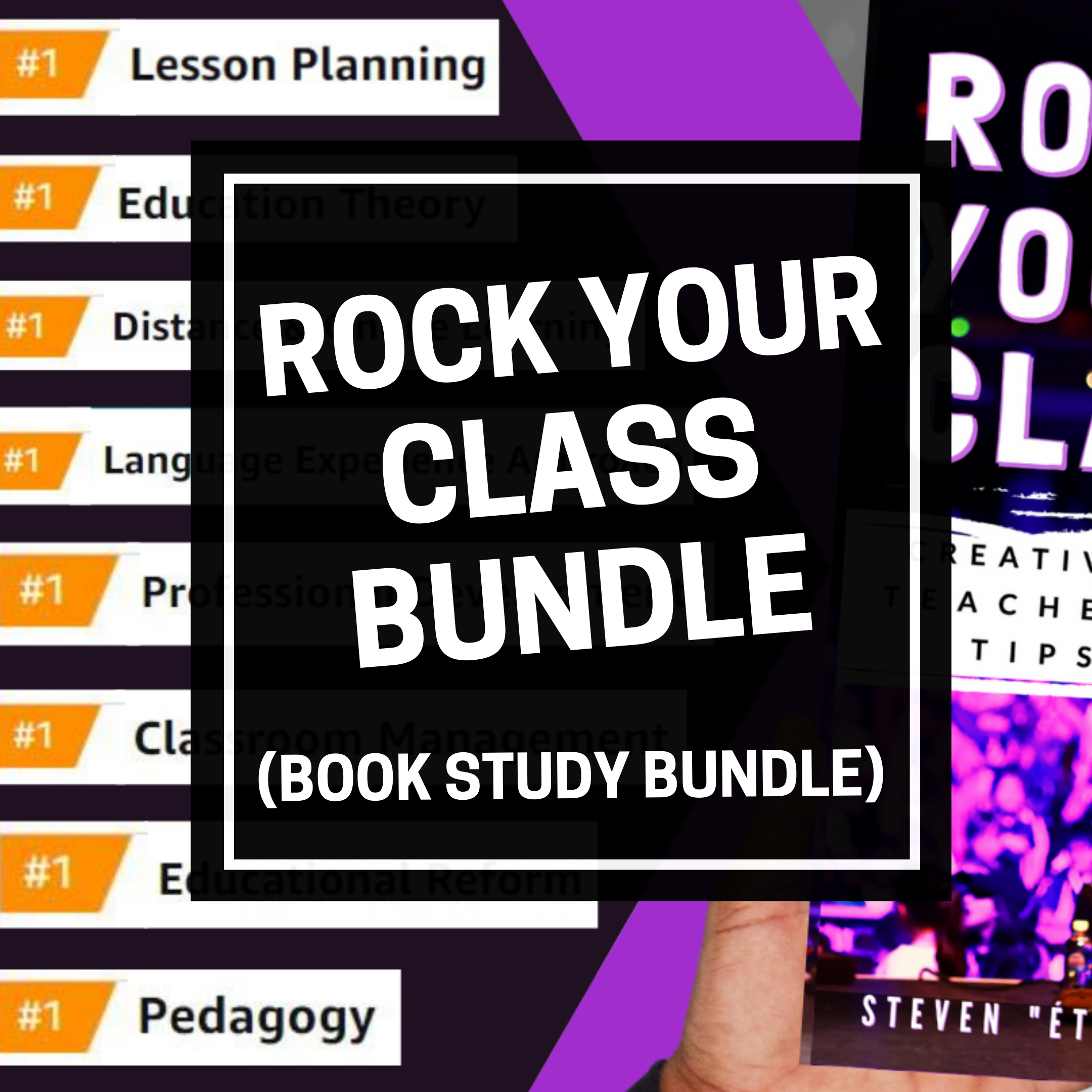 Host: Steven "ÉTIENNE" Langlois
Steven "ÉTIENNE" Langlois is an award-winning teacher-rockstar and author of the #1 best-selling book "Rock Your Class." When he's not performing for millions of fans in packed theaters and arenas worldwide or teaching in packed classrooms back home, he's busy helping K-12 teachers rock their classes with expert engagement strategies.
How we rock our classes and student mental health are interdependent and inseparable. Rock Your Class believes in supporting the mental health of students. A portion of the proceeds of every registered course goes towards supporting the Kids Help Phone. Click HERE to see the great work being done to support kids in times of need, stress, or struggle.