ABOUT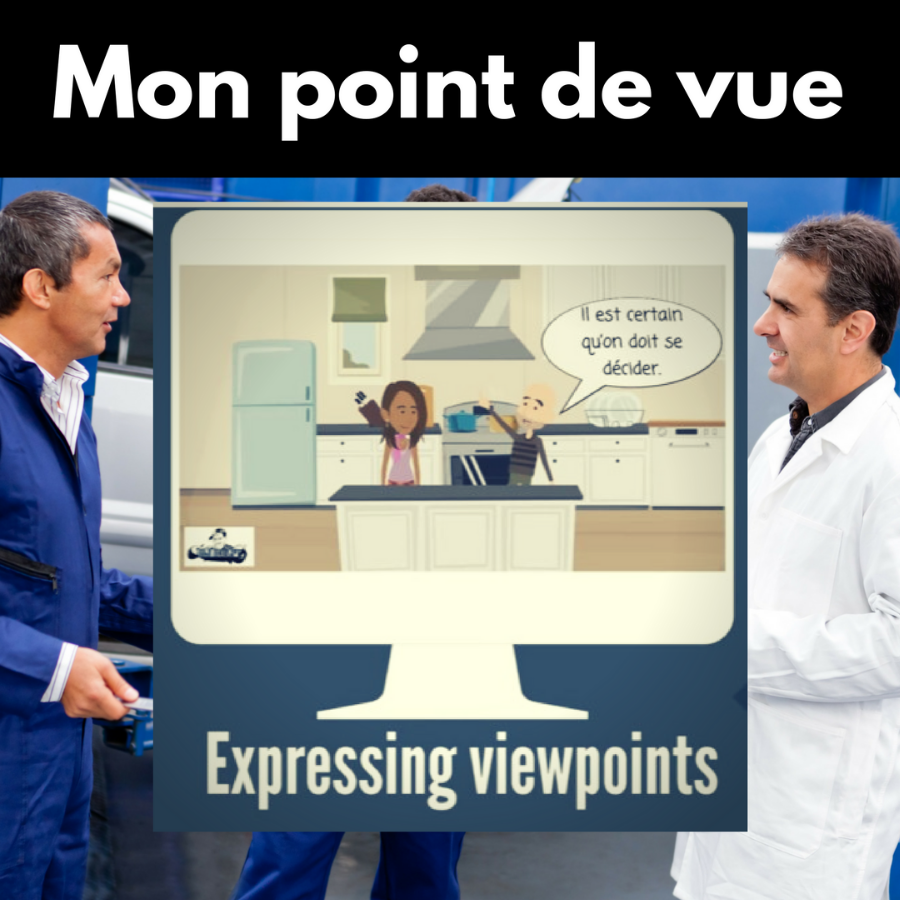 "MON POINT DE VUE" Life Aspect:
In the MON POINT DE VUE life aspect from the DJ DELF Kit, DJ DELF assists students in explaining viewpoints, constructing arguments, defending opinions, and negotiating within various situations. The song is structured in the form of a formal essay and is rich with key phrases and expressions.
The song and activities guide students toward independent proficiency, increasing their ability to maintain a spontaneous and formal conversation that will serve them well in DELF examinations, debates, and in real life. The activities build students' aptitude in this area. Accompanying activities provide hours of practice perfecting proficiency, creating comfort and confidence.
Authentic activities, 2 songs, 2 music videos with lyrics, animated conversational videos package, all included and more. Students will have fun with a lot of word play, activity tools, and more.
Complete and Continue