READ THIS FIRST
The Rock Your French Grammar platform has a new addition! Get your students fully engaged with the new Interactive Comprehensive Readers! These IC Readers lead you and your students down the road to proficiency. The physical readers are more than a book, they are gameboards, game consoles and springboards to higher learning. It is HIGHLY RECOMMENDED to grab at least one copy for your classroom. You can grab one quick on Amazon or grab a class set (with FREE tailor-made carrying box) here:
https://educorock.com/collections/resources/etienne-series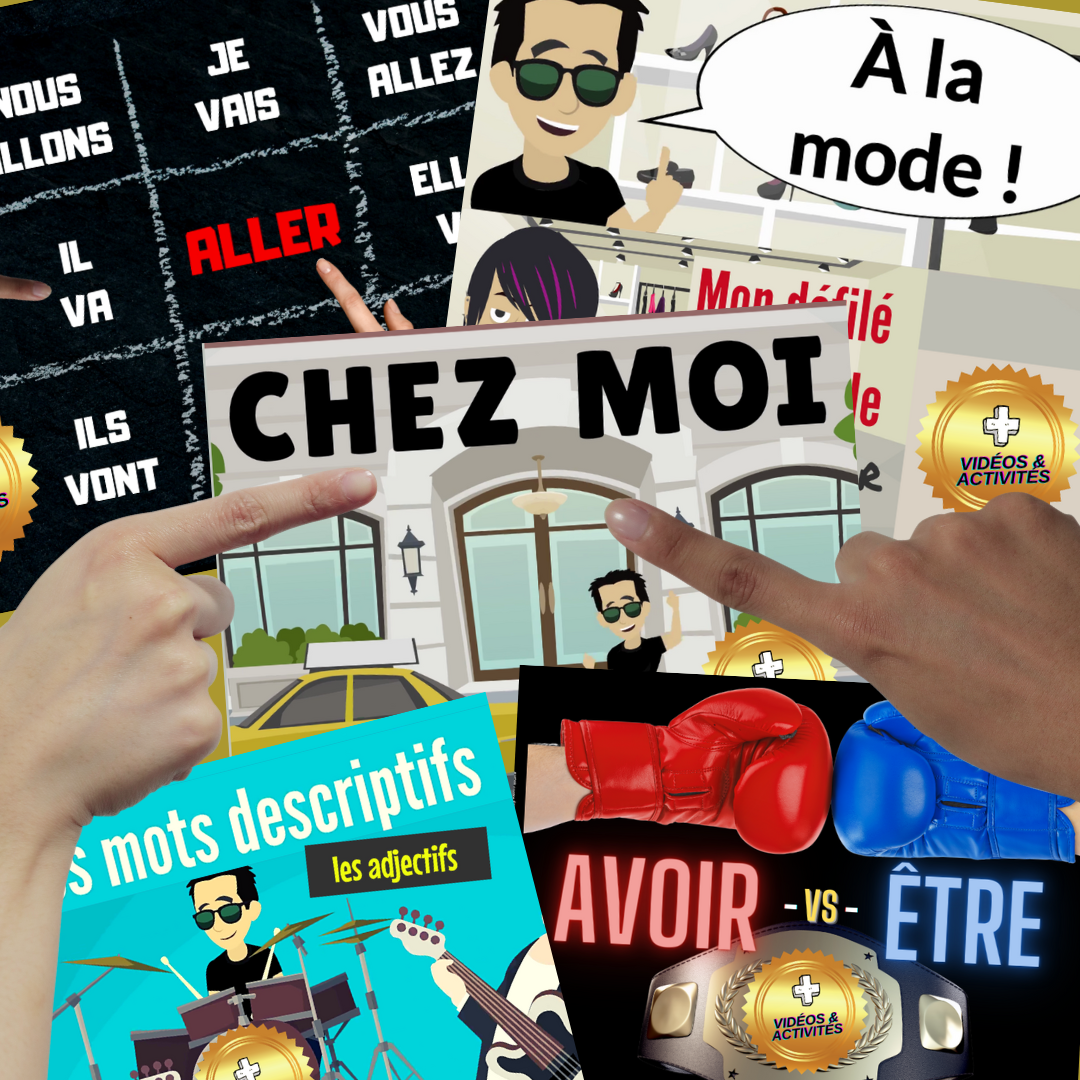 Please find IC Readers for:
-CHEZ MOI / LA MAISON
-À LA MODE / LES VÊTEMENTS
Your full digital version of this IC Reader (for teacher and students) can
be accessed at www.rockyourclass.com (with membership).
Welcome to the ROCK YOUR FRENCH THEMES & CULTURE one-stop curriculum candy shop!
Hundreds of videos, songs, activities all organized by themes and culture so you can...
-Teach right from this platform
-Instantly download, drag and drop resources onto any online platform you use
-Instantly share videos, songs, and activities with your students
-Stay connected with ÉTIENNE and other French teachers worldwide via the open comments sections
-Get hundreds of even more resources for free or at super discounts
Have fun perusing, picking, and plucking from this Rock Your Class French curriculum candy shop. Be sure to scroll through all the resources found in each organized theme and culture section. There are often many different options for each!
Complete and Continue