INTRODUCTION
The ASK QUESTIONS series consists of interactive comprehensive SEL readers complete with videos, activities, and strategies to promote SEL standards including self-awareness, decision-making, compassion, perspective, self-reflection, and more.
The ASK QUESTIONS series is the world's #1 living SEL interactive comprehensive series. Teachers and students can interact with the readers and the author via live author talks, keynotes, and concerts in their area.
Visit: www.rockyourclass.com for details.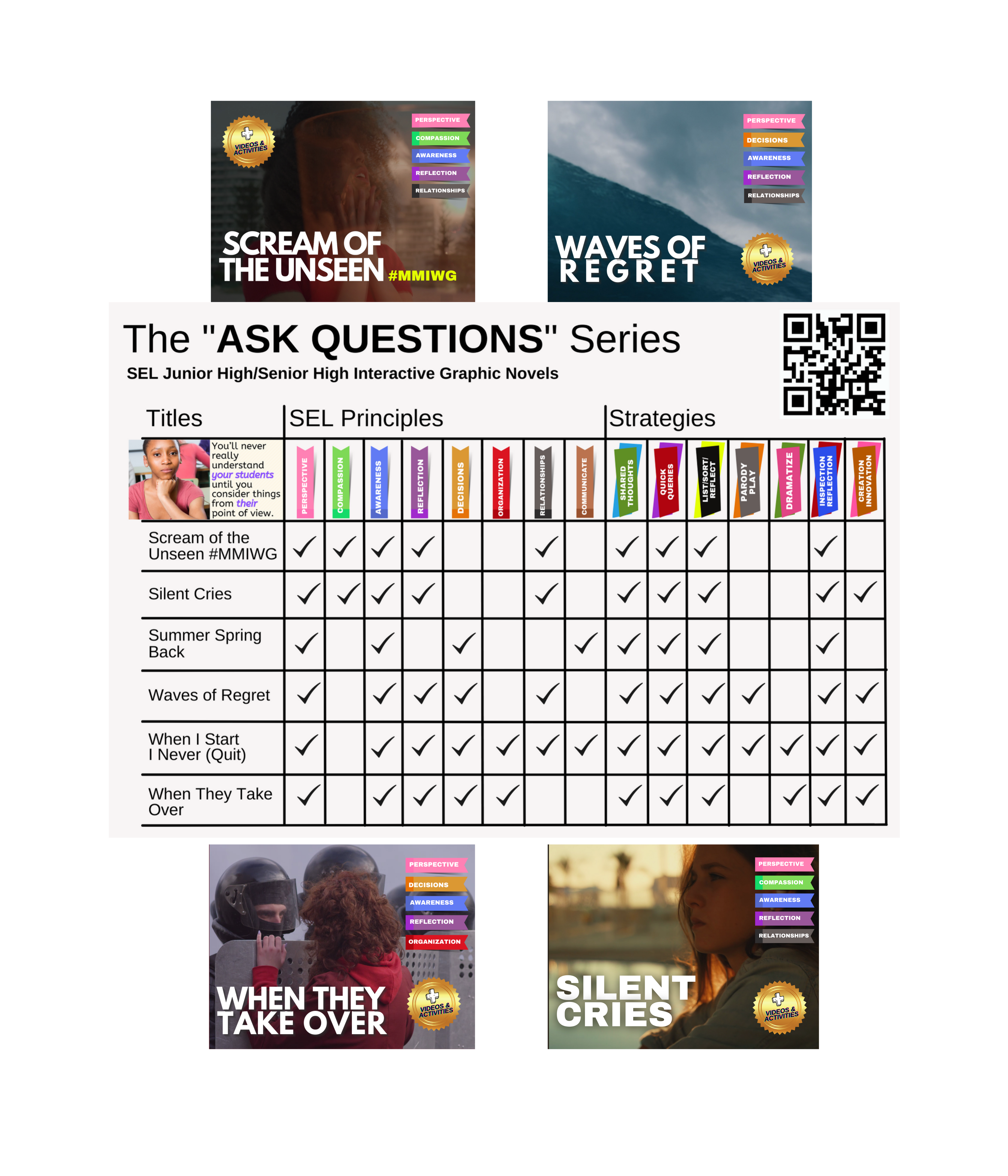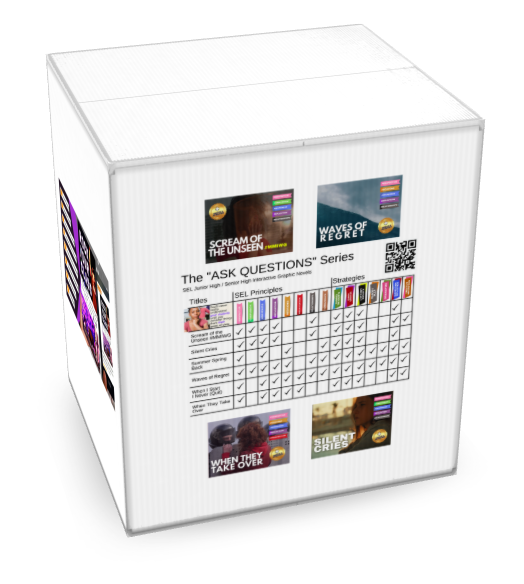 Complete and Continue