ABOUT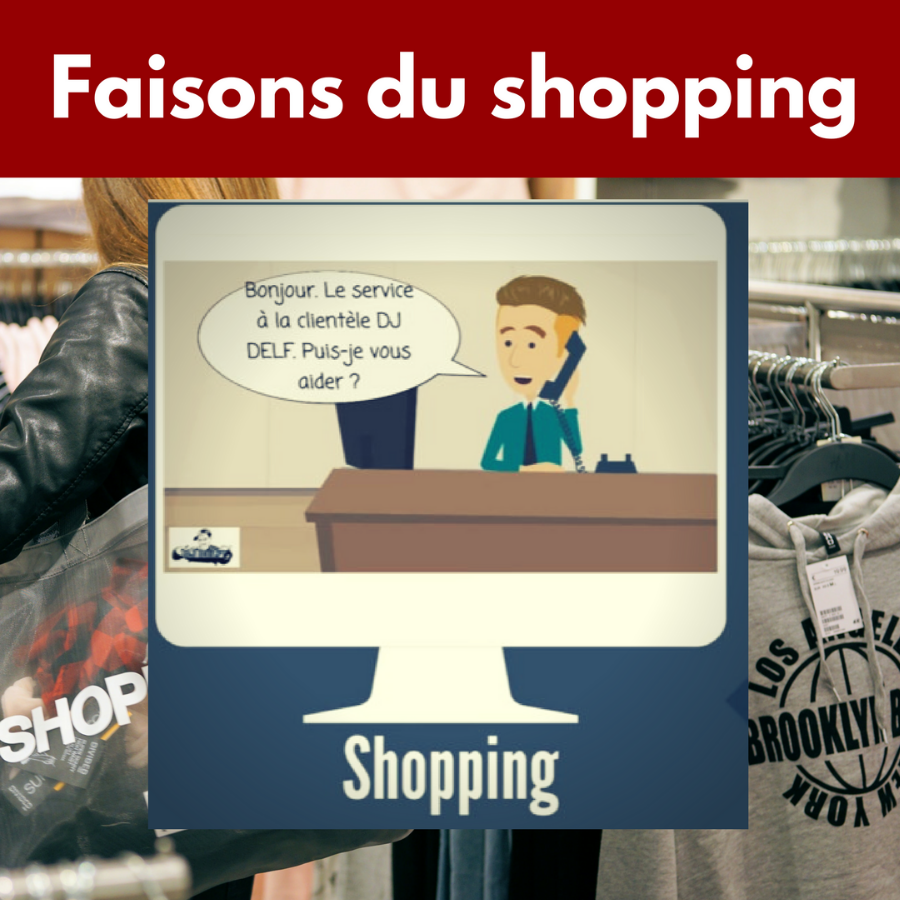 "FAISONS DU SHOPPING" Life Aspect:
In the FAISONS DU SHOPPING life aspect from the DJ DELF Kit, students will discover and practice the vocabulary needed to interact in any shopping environment and independently discuss opinions and choices. Tasks include mastering catalogue pages, placing orders by phone and completing order forms. The activities build students' aptitude in this area. Accompanying activities provide hours of practice perfecting proficiency, creating comfort and confidence.
Authentic activities, 2 songs, 2 music videos with lyrics, animated conversational videos package, all included and more. Students will have fun with a lot of word play, activity tools, and more.
Complete and Continue