AT A GLANCE READ THIS FIRST!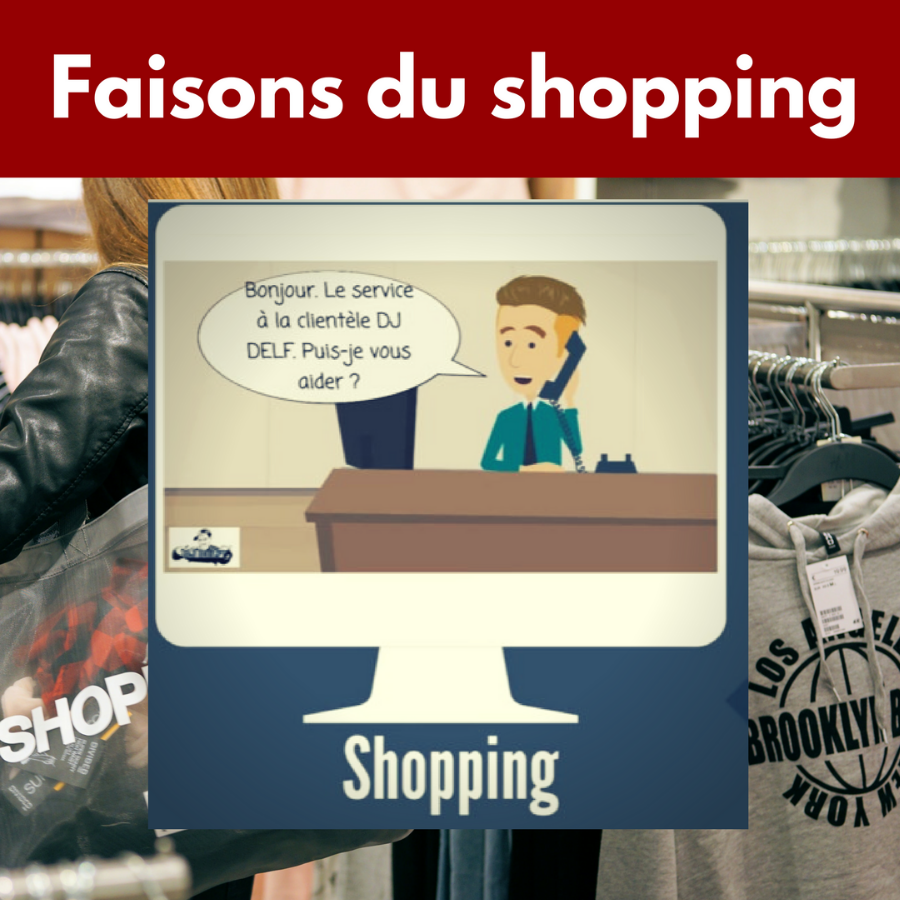 "FAISONS DU SHOPPING" Life Aspect: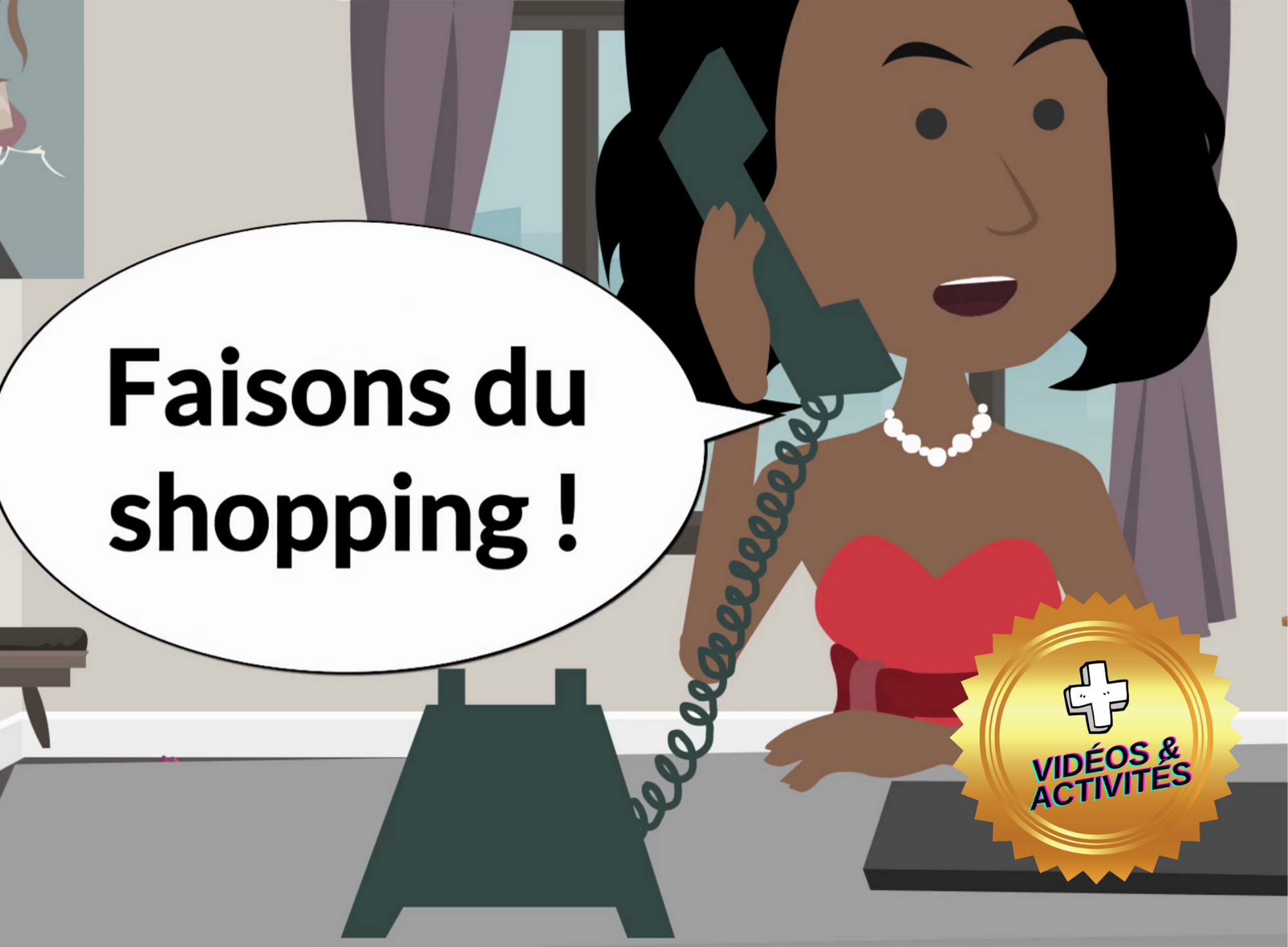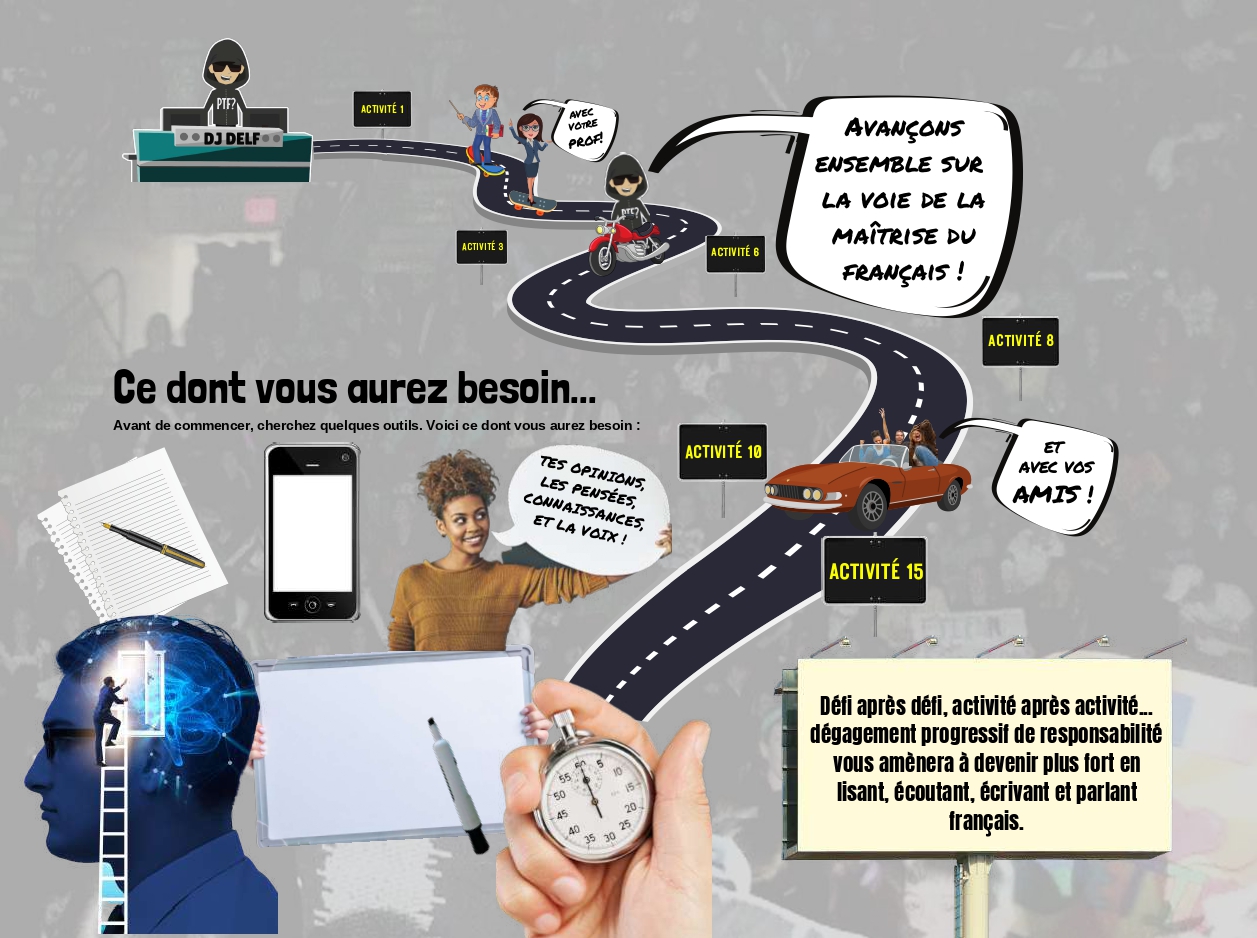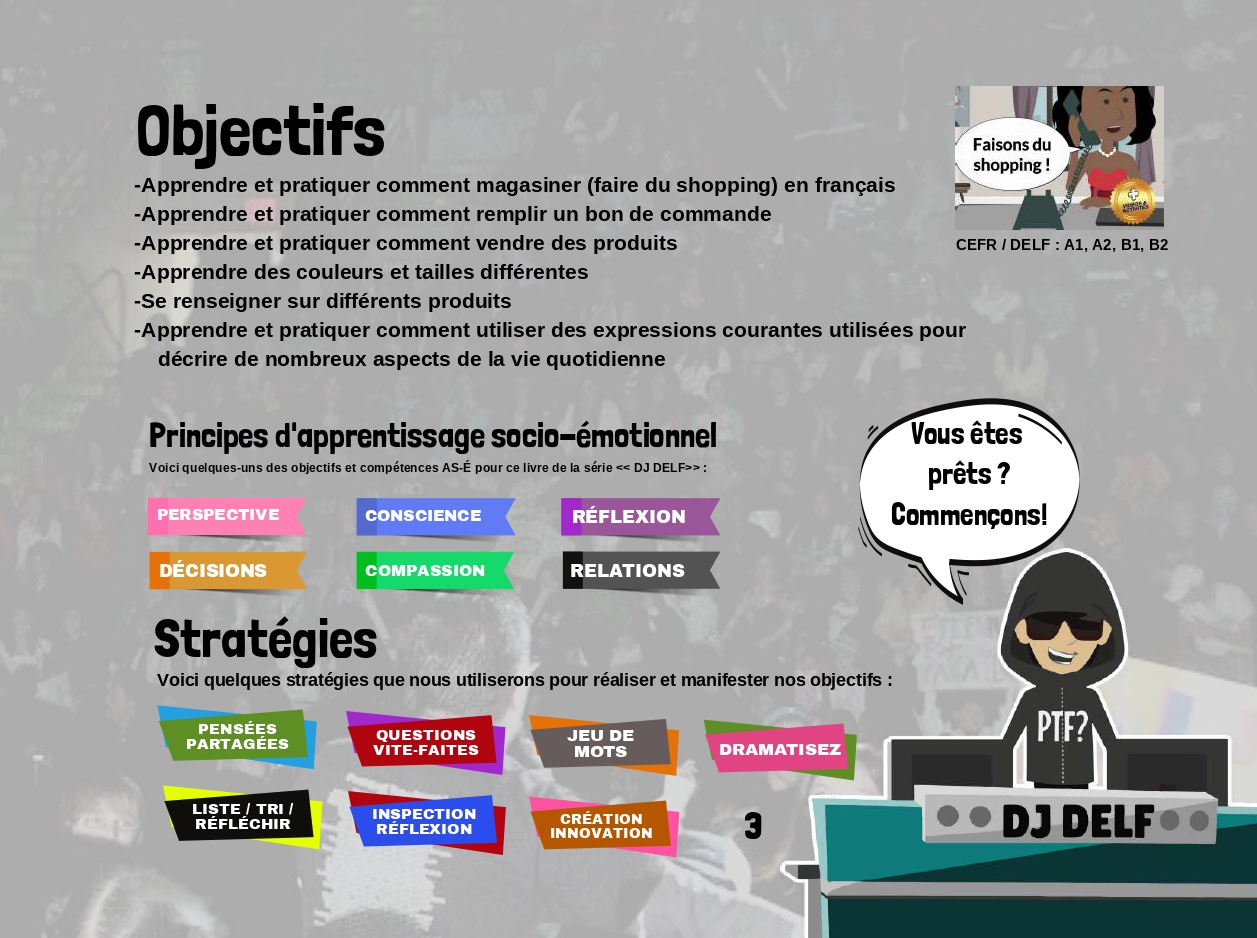 The interactive comprehensive readers do all the heavy lifting. No more planning. Just sit back, relax, and enjoy the ride.
DJ DELF navigates you and your students down the road to French proficiency fueled by the stories, authentic tools and interactive activities, videos, and skits, all the way to the final destination; any of the 10+ projects from which your students can choose.
In the FAISONS DU SHOPPING life aspect from the DJ DELF Kit, students will discover and practice the vocabulary needed to interact in any shopping environment and independently discuss opinions and choices. Tasks include mastering catalogue pages, placing orders by phone and completing order forms. The activities build students' aptitude in this area. Accompanying activities provide hours of practice perfecting proficiency, creating comfort and confidence.
Let's get to the meat and "patates" of our fav parts of the FAISONS DU SHOPPING life aspect. It goes "viande" what you could ever imagine but here are some highlights at a glace...
The introduction. The 1-2-3 Easy Steps will get your students comfortably playing, listening, reading, and even writing and speaking the high-frequency vocabulary.
The skits with interchangeable vocabulary. Students can use the readers and included skit videos to practice authentic conversations and practice talking with the animated French characters as they build their confidence to make their own skits with a partner.
The authentic activities. Catalogue shopping, filling out order forms, real-life tools used to teach French in real time!
The final projects. Every journey needs a destination. Students can pick from over 10 pre-prepared "final projects" with success criteria, learning goals, assessment tools, and report card comments all done for you.
Everything is laid out for you step by step, page by page. You could even leave this with a supply teacher that has never taught French!
Easy click and download; including long range plans, bell work videos, and all tools. The open comment sections mean you can drop a comment or question and get an answer anytime from us or from teachers around the world, 24/7.
Complete and Continue